Live +7 Ratings for
Supernatural
13.10 "Wayward Sisters". We only made the 18-49 percentage change chart. From
TVByTheNumbers
18-49
Live + SD - 0.6
Live +7D - 1.0
Total Increase - 0.4
Percent Increase - 67%
Overnight ratings.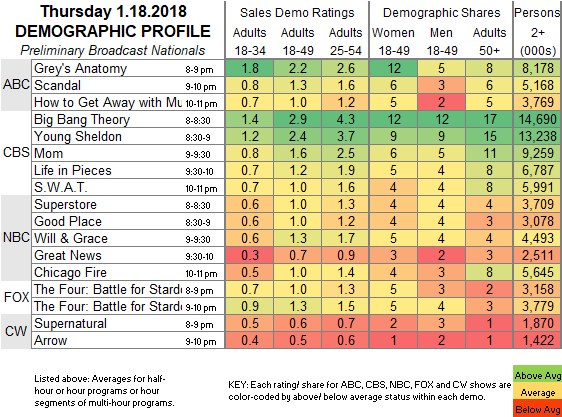 #2 in Social Media ...
Final Ratings
18-49 - 0.6
Total Viewers - 1.85
We were #6 in the Nielsen top 10 in social media for the week.
Weekly standing for the CW. We were the third most watched show on the CW.
Nielsen Weekly Social Media Ratings
Pretty good for the possible pilot.