Page 2 of 2
Catching Up With Current and Former BTS Personnel
Best Wishes to Clif Kosterman!
Yup. Marrying this girl swedish_guilt this Saturday Dec 22. I couldn't be happier about it. nbkequineperformance.p @DanneelHarris @jensenackles @jarpad nowandgen (PS , she's way… https://t.co/9IgdUXzvc7

— Clif Kosterman (@bodyguard4JandJ) December 19, 2018
Eric Kripke was interviewed this week.
Jay L. Clendenin / Los Angeles Times)
Writer Robbie Thompson (@rthompson1138) talks about how his family of Skrulls, AKA the Warners, are planning to take over Earth in "Meet the Skrulls," arriving March 2019: https://t.co/Gk2yJBxiil

— Marvel Entertainment (@Marvel) December 18, 2018
Random trivia of the day: on #Supernatural, instead of writing"THE END" @therealKripke would end every script with these words. Made for a fun read and CLEARLY had a magical effect on the longevity of that show, so I still do it, on every #TheMagicians and #YouNetflix script. pic.twitter.com/teW6hpVKbx

— Sera Gamble (@serathegamble) December 22, 2018
Conventions, Cast Appearances and Fandom
You can now see a documentary on our fandom!
#Supernatural Fandom - The Movie

Now available on iTunes https://t.co/X3dL56vALU

Or buy the DVD / Download https://t.co/TedoyuxKwI pic.twitter.com/lfSH325hdo

— Jason Fischer (@JasonFischer77) December 21, 2018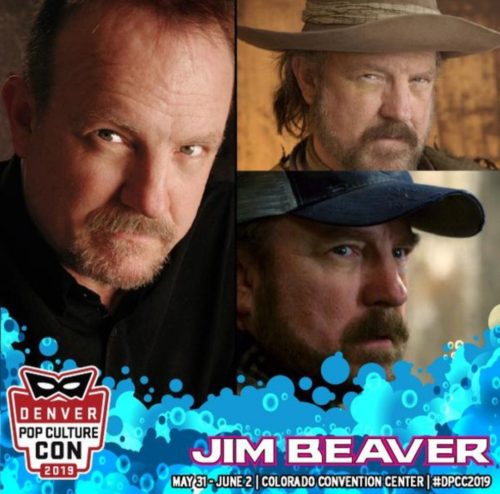 Tickets for the last venue to be added to the @jasonmanns and @PaulCarella UK tour in February have just gone on sale. They'll be playing The Jericho Tavern in #Oxford on Feb 21st. Get yours now.... https://t.co/a6S0BXx1Jh

— Gallus_Promotions (@GallusPromotion) December 19, 2018
Rick Springfield is announcing new tour dates
"Stripped Down" solo shows on sale this week!
- - - - - - - - - -
Feb 23
Harrah's Lake Tahoe
Stateline, NV
On sale Dec 21 at 10am PT
- - - - - - - - - -
Apr 4
Albany Municipal Auditorium
Albany, GA
On sale Dec 21 at 10am ET
- - - - - - - - - -
Tickets: https://t.co/izRNgrf6XA pic.twitter.com/u4mXwHYxfW

— Rick Springfield (@rickspringfield) December 18, 2018
?????

?#Foxwoods #NYE
?@RickSpringfield
?Grand Theater
?Starting at $35
? https://t.co/ncGYKDtsYC pic.twitter.com/Pe9gNRpocV

— Foxwoods Resort Casino (@FoxwoodsCT) December 18, 2018
Ever seen @rickspringfield live? How about with a full orchestra? Tickets just went on sale for Rick's upcoming Atlanta performance on June 27 with the @AtlantaSymphony! Tickets: https://t.co/l7rMh12MMP pic.twitter.com/eDKNDkm460

— Atlanta Symphony (@AtlantaSymphony) December 14, 2018
ON SALE NOW -- @RickSpringfield- Stripped Down: an intimate solo performance of music & storytelling on January 27th! Get tickets now.

— 20 Monroe Live ? (@20MonroeLive) December 14, 2018
Want to see more previous news and spoilers? Checkout all my articles
here
.