Page 1 of 2
Supernatural
in the news this week!
Catching Up With Current and Former Cast Members
Interviews
Steve Boyle (Sheriff Barrett Bishop - 'The Memory Remains) talks 'Supernatural' taxidermy and Sheriff Bish
Shoshannah Stern (Eileen Leahy) Brings Kickass Hunter Eileen Back to Supernatural
Miranda Frigon talks 'Supernatural' Brenna Dobbs ('Unforgiven'/ Mrs. Foster 'Ladies Drink Free' and Aurora Teagarden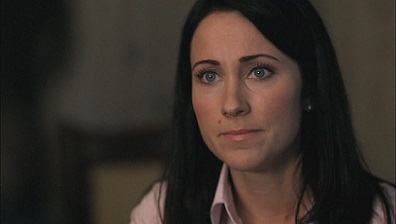 Felicia Day (Charlie Bradbury) took part in a Podcast around her new show
MST3K
Felicia also hosted a You Tube video on character creation
Other Projects


Kathryn Newton (Claire Novak) is getting a new part
'Big Little Lies' Kathryn Newton, Gideon Adlon & Geraldine Viswanathan Make
'The Pact'

.

Tim Omundson's (Cain) new film
Carter and June
premiered this Friday.
Hey. Wanna catch a movie Friday Night? #SpencerRabbit @CarterAndJune @SunscreenFF pic.twitter.com/PlSdKAjQ7t

— Timothy Omundson (@Omundson) April 27, 2017
Samantha Ferris (Ellen Harvelle) has a new show
?❤️? Ma new show. Coming in July. Gotta check it out. You've never seen anything like it. I promise!! @SomewhereABC https://t.co/7gK2jIK3hz

— Samantha Ferris (@samanthajferris) April 29, 2017
We can catch the trailer for Julian Riching's (Death) new movie
Prisoner X
Lisa Berry's (Billie the Reaper) play,
The Madness of King George
opens May 11
I'm taking over @ShawTheatre IG on MAY 11!! Thrilled to share all The Madness of King George fun we be having at Th… https://t.co/9vARTNGerp

— Lisa Berry (@_LisaBerry) April 29, 2017
Australian fans will be able to see Sebastian Roche's (Balthazar) series
The Young Pope
#TheYoungPope airing in Australia on SBS! 'The Young Pope is a very human story, says Jude Law' https://t.co/zVQBMphxH4 via @smh

— Sebastian Roché (@sebroche) April 26, 2017
Amy Gumenick's (Young Mary) series The Turn returns in June
The final fight behind June 17th!! @TurnAMC https://t.co/keRPjl24ip

— Amy Gumenick (@amygumenick) April 25, 2017
Osric Chau (Kevin Tran) continues his Asian American Spotlight series
Shoshannah Stern's (Eileen Leahy)
The Chances
has been picked up as a series by the Sundance Channel
Sundance Now Makes Original Programming Push With Dramedy
'The Chances'
This shouldn't be news, but there's finally a show created by and starring deaf actors


Nerds and Beyond
reported that last week
Jim Beaver&Kim Rhodes Guest @CriminalMindsBBB
.
Charity
Many of our stars have contributed items to help raise money for
Carry On SPN
. See all the offerings at the site.
Travis Aaron Wade is lending his voice to All in for Africa
a grassroots program that furthers English education and community health in rural South Africa.
http://www.whosay.com/c/1250508
You can see the work that has been completed at Astor Services For Children and Families in Rhinebeck in part due to the help of Jeffrey Dean Morgan.
http://www.poughkeepsiejournal.com/videos/embed/100987884/?fullsite=true
Miscellaneous
Adam Rose needs us to help nominate him for the Streamy Awards
if you've enjoyed my videos and stories... nominate me for the @streamys ???

??https://t.co/JZRdU6u2g5 pic.twitter.com/Lo1cffKQZb

— Adam Rose (@RealAdamRose) April 28, 2017
Celebmix
listed
Eight Inspirational Quotes from Jared Padalecki
.
Hit 'Next' for more news.