18-49 - 0.4/2
Total viewers - 1.30
The New York pre-emption really affected us.
We did not make the to 5 in Nielsen Social Ratings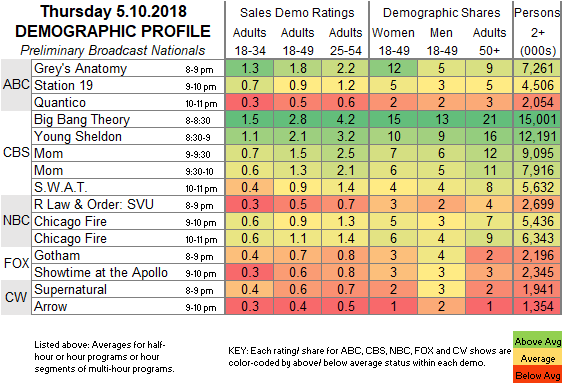 The CW's numbers may be inflated some due to a baseball pre-emption in New York City. "Supernatural" is currently at 0.6 and "Arrow" at 0.4.